Temporary Motorhome Insurance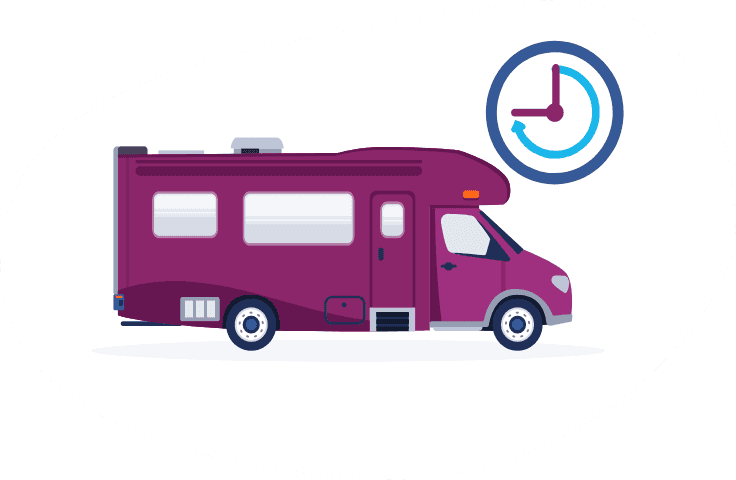 Why choose temporary motorhome insurance?
Motorhomes are an amazing way to get away from home for a change of scenery, and renting one is a great way to save money. Before you rent a motorhome, you must consider temporary motorhome insurance, so you can travel safely and be on the right side of the law.
Another reason you might consider temporary cover is if you don't use your motorhome all year round. If you are taking just a handful of trips every year, it could work out cheaper to take out temporary rather than year-round insurance.
If you are renting a motorhome from a rental company, usually they will arrange the insurance for you. But, if you are borrowing a motorhome from a family member or a friend, you will likely need to arrange insurance yourself.
What is temporary motorhome insurance?
Temporary motorhome insurance is an insurance policy that only lasts for a particular amount of time. You can choose how long you need the cover for, whether this is 1 day or 30 days. With temporary cover, you will pay a fixed amount each day or per hour, depending on the insurer.
By purchasing temporary motorhome insurance, you are protecting yourself as well as the owner of the motorhome (if you're borrowing it from someone else).
What does temporary motorhome insurance cover?
Generally, temporary motorhome insurance is always comprehensive cover. Some providers do offer third party, fire and theft policies, but you will have to request this. Comprehensive is the most extensive level of coverage, so you will be covered for most problems and accidents, even if the motorhome is stationary.
Here are a few examples of what comprehensive short term motorhome insurance covers you for:
Breakdowns
Accidental damage
Misfuelling
Theft
Personal belongings cover
Legal costs
Benefits
Flexibility - Short term motorhome insurance is an absolute must when you are travelling. Once you have paid for the insurance, signed the contract and the duration of the insurance begins, you are covered. So, even if an accident occurs just a few minutes into your journey, you will be able to make a claim. Also, you can extend the policy if needed during your trip.
No Claims bonus protection - Additionally, as this type of insurance is temporary, it does not affect other insurance policies you have such as car insurance for example. A great element of temporary motorhome insurance is that if you have to claim due to an accident, it will not affect your 'No Claims Discount' on other vehicles.
Breakdown cover - Every driver's worst nightmare is to break down, especially if you are travelling through Europe as there might be a language barrier. Luckily, many insurance providers will give you European breakdown cover with the policy.
Eligibility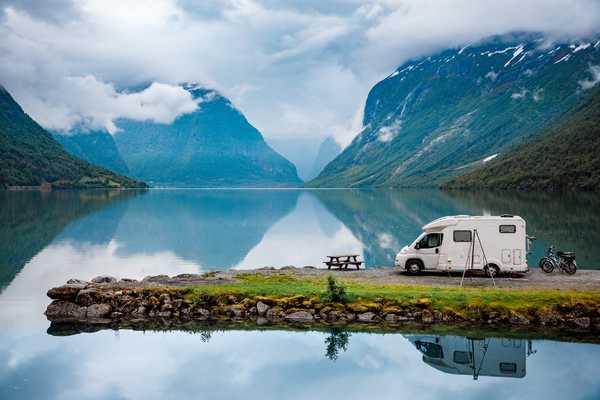 There are some eligibility clauses for temporary motorhome insurance. Whilst some clauses may slightly vary from company to company, generally, providers will require you to meet the following criteria:
Aged between 25 and 75
Hold a full driving licence (UK, EU or international) for at least 1 year
Involved in less than 3 accidents in the last 3 years
Less than 2 fault claims in the last 3 years
Less than 2 theft claims in the last 3 years
The vehicle you are insuring is less than 10 years old
The vehicle you are insuring is worth less than £100,000
The journey will start and end in the UK
You are hiring the vehicle for less than 30 days
Less than 3 named drivers