American RV Insurance
Recreational Vehicles ('RVs') are an integral part of American and Canadian motorhome culture. They offer drivers and passengers more space than UK and European models: with greater height, length, and more extensive amenities, it's no wonder RVs are so popular with UK drivers.
But what's the difference between a motorhome and an RV? What makes RV travel a great option for travellers, and why is American RV insurance essential?
What's the difference between an RV and a motorhome?
The main difference between RVs and motorhomes is their size. While there are no height limitations to RVs in the UK, motorhomes over 3 metres tall must have a notice showing the height where the driver can see it [1]. This notice will likely be required if you're driving a Class A RV (the largest size) and, before hitting the tarmac, they must be covered by an American RV insurance policy.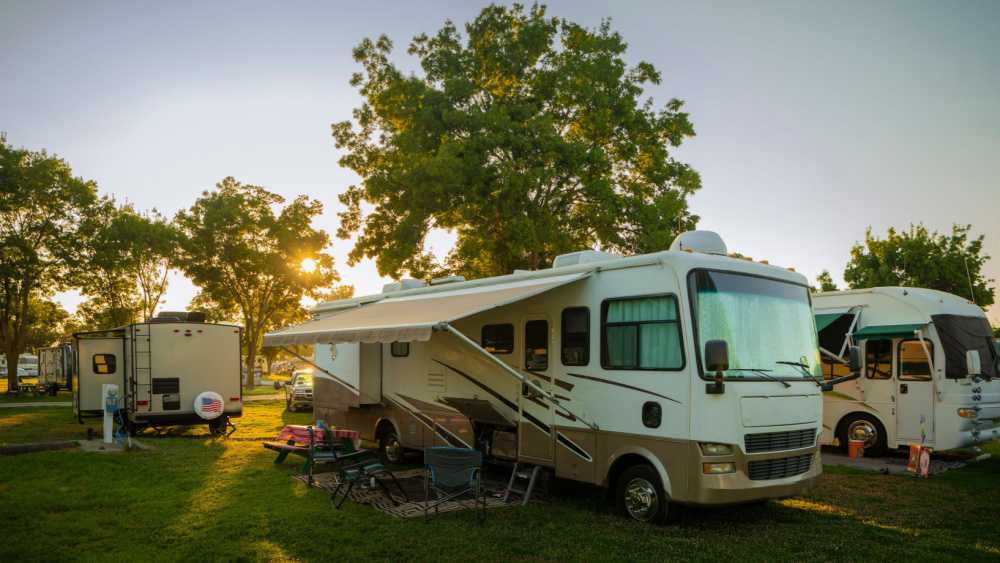 Despite a lack of height restriction, it's interesting to note the average difference between American and European vehicles. In the UK, coach-built motorhomes typically measure slightly more than 9 feet in height, whereas American models can regularly exceed 11 feet.
These RVs can vary from smaller Class C motorhomes (coach-built motorhomes on a cutaway chassis and 'over-cab' profile) to massive Class A models constructed on a bus or lorry chassis, with an appearance similar to that of a coach.
With their spacious and luxury living quarters, many UK drivers are eager to own an American RV and, due to demand, a number of American manufacturers have begun making their mark on UK soil.
RVs must be professionally converted to UK electrical specifications to be legally driven on UK roads, with big-name brands like Winnebago, Damon and Fleetwood taking the first steps.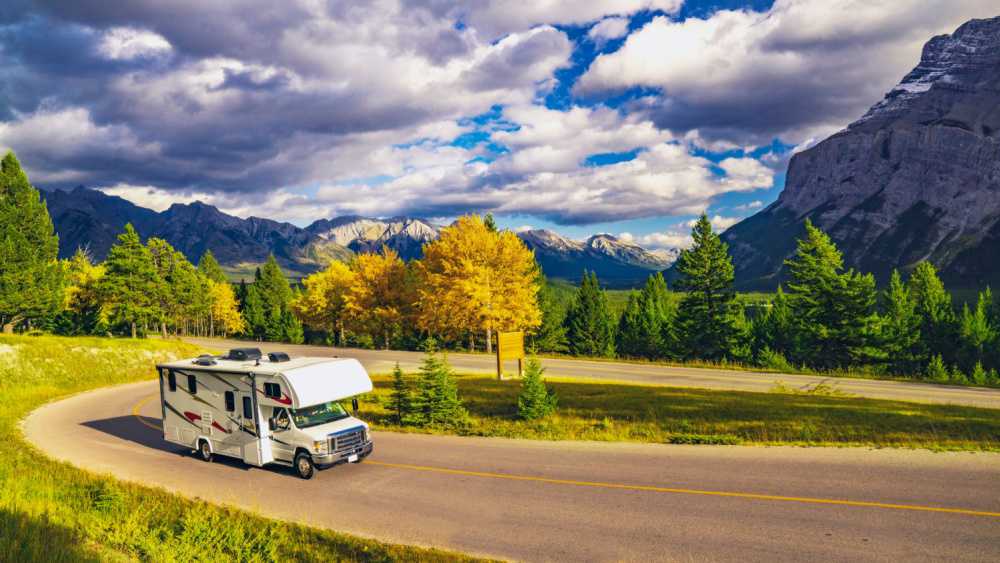 What makes RVs so great?
So, why are many motorhome enthusiasts eager to get their hands on an American RV?
Well, RVs are known for their large living spaces. Many models feature slide-out sections that expand the living area when parked, providing ample room for relaxation and comfortable travel, not to mention that their high-end finishes and amenities are attractive to fans of long-term trips.
With upscale furnishings, state-of-the-art entertainment systems, modern kitchens, and luxurious bathrooms, it's easy to create a more refined "camping" experience for your friends, family and yourself!
American RVs are equally famous for their sturdy construction and durability. They are designed to withstand long-distance travel and varying weather conditions, making them suitable for extended exploration.
So, what must you do to take an American RV around the UK? Well, first, it makes sense to find an American RV insurance policy that's both affordable and suits your needs.
What is American motorhome insurance?
American motorhome insurance refers to coverage specifically designed for Recreational Vehicles. It helps protect against various risks associated with operating an American motorhome.
Third party only (TPO) coverage is the UK's minimum legal requirement of insurance you must hold for your vehicle.
It covers you for damage or injury to another person or their property if you cause an accident. However, you and your own vehicle will not be covered, so you will not be able to claim on your insurance for damage to your RV. A TPO policy also does not cover damage caused by theft or fire.
In addition to the cover provided by third party only policies, as listed above, a third party theft and fire (TPFT) policy means that insurers will cover you if your RV is stolen or damaged by fire.
Fully comprehensive coverage includes everything included under third party, fire and theft and will help protect you if your motorhome is damaged or destroyed in an accident. You could even supplement your American motorhome insurance with add-ons for an additional price.
Your insurer might provide add-ons such as:
Awning and Equipment Cover: This covers damage to awnings or other equipment attached to your RV, such as satellite dishes or bike racks.
Windscreen Cover: This covers the cost of repairing or replacing your RVs windscreen in case it is damaged.
Personal Possessions Cover: This covers personal belongings in your RV, such as clothing, electronics, and camping equipment.