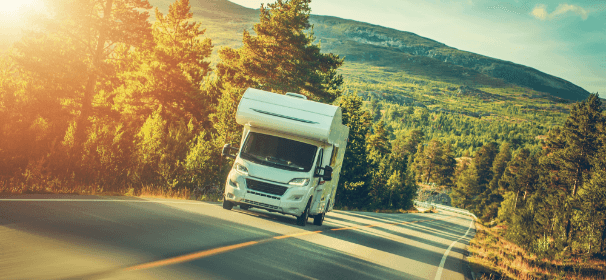 How To Fit an Awning to a Motorhome
This guide will show you how to fit an awning to your motorhome. It will cover the different types of awnings and how to measure up for a perfect fit.
An awning is an exterior extension that can provide shelter from the sun, rain, and wind. They are usually attached to the outside of a building or vehicle and motorhomes are the perfect type of vehicle that can utilise an awning.
It is one of the most important features of your motorhome. They act as an extension to your motorhome which, along with providing shelter from the elements, can enlarge your space for both storage and leisure.
Types of Awnings
The first thing you need to do is choose the type of awning that suits your needs. There are several different types of awnings and they have many different names. However, there are two main types of awnings for the UK motorist: canopy and 'drive away'.
The canopy awning is extremely popular as it can also be fitted with fabric walls to make an enclosed space. They can be temporary or permanent structures and are usually fitted to retract in-and-out like a roller blind. They are incredibly easy to operate which is one of the reasons that they tend to be the preferred option.
Second is 'drive away' awning which does exactly what it says on the tin. They are self-supporting structures (usually large tents) that can attach to your motorhome and easily slide off. Although they tend to cover a smaller area than the canopy awning (depending on the size of your campsite space), they are very versatile and have a number of benefits, such as keeping any rain and wind away from your door and also acting as a makeshift porch area to leave shoes, beach equipment and other holiday items in.
Both awnings have their pros and cons, and it is important that you consider what your needs are. There are multiple factors to take into account. What do you want it for, storage or recreational space? What weather conditions will your awning face? How much weight can your motorhome take? What is your budget?
Awnings are not cheap. They can vary between £200 at the lower end of the range to upwards of £2000 at the top. Therefore, it is important that you pick the awning that caters for you.
Measuring Up
The first step in fitting an awning to your motorhome is to measure up the size you need for your desired coverage area. You'll need to measure up from one side of the vehicle to the other and from the roof to the ground. Consider any obstructions such as windows, mirrors, or other features on the bodywork.
Once you have measured up, make sure your measurements match the specifications of the awning you wish to buy. There is usually some leeway in awning size categories, so an exact fit isn't always necessarily required, but do make sure to check.
It is also worth noting that many campsites do have rules on how large an area awnings can span and they must fit within your motorhome's pitch size. This may not be an issue in "pitch where you like" campsites that are more relaxed. However, in larger parks with stricter rules and designated sites, this is something to consider.
Awning Installation
The main issue with canopy awnings is that they often require a specialist to fit them correctly, particularly if you want the railing to be drilled into place. Although not impossible to install one yourself, it may be worth consulting with your motorhome dealer before you buy.
The easiest way to attach an awning is by installing either a C or a J-rail depending on the type of roof your motorhome has. So, we recommend using an adhesive to attach this type of rail which you can do in three easy steps.
After measuring:
Wipe the surface of the roof area and make sure it is dry.
Tape the awning rail to the motorhome and apply adhesive as per the manufacturer's instructions.
Allow time for the adhesive to bond and dry.
If your motorhome is not already fitted with a J-rail, you can install one by following the instructions above. However, depending on your motorhome needs Get a measured pole to fit your awning.
Insert the pole through the sleeves of the awning.
Use plastic figure-of-eight clips to clamp the pole to the rail.
Once you have attached your rail and fixed your awning into place, all that is left to reap the benefits and enjoy!