Compare motorhome insurance
Get quotes and compare prices online or over the phone
At The Motorhome Insurer (previously The Insurers) we want to make insurance as affordable as possible. That's why we have a Cheapest Price Guaranteed promise available for our motorhome comparison service! We promise to beat any like for like online quote you find anywhere else*.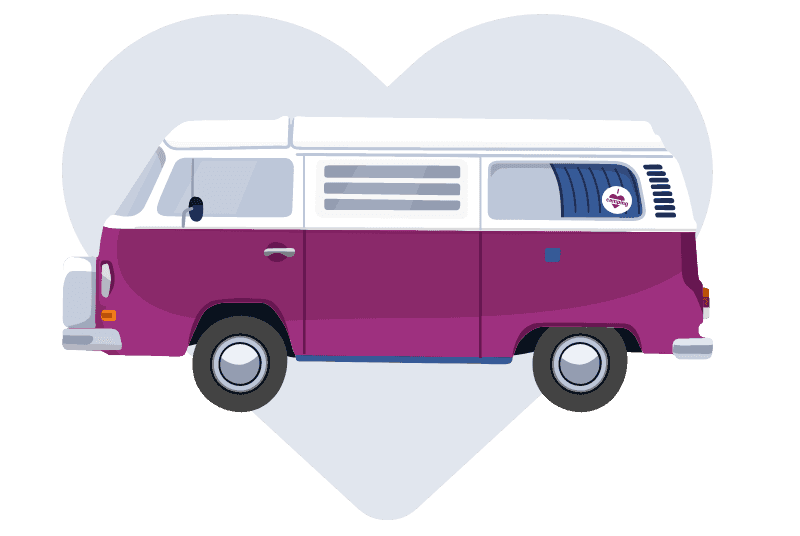 Insure different types of motorhome
You can compare policies no matter what you're looking to insure, ranging from a top-spec coachbuilt 'house on wheels' to your 40-year old beloved campervan that's part of your family. You can even compare insurance for custom motorhome conversions!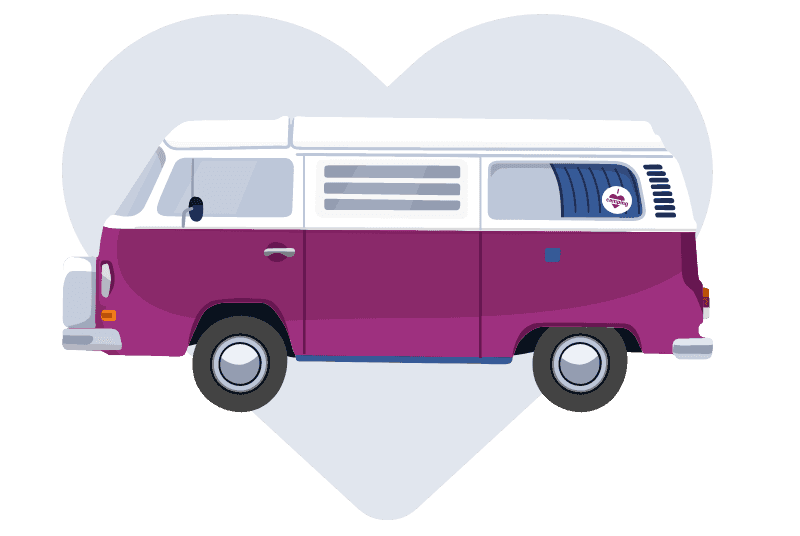 How comparison works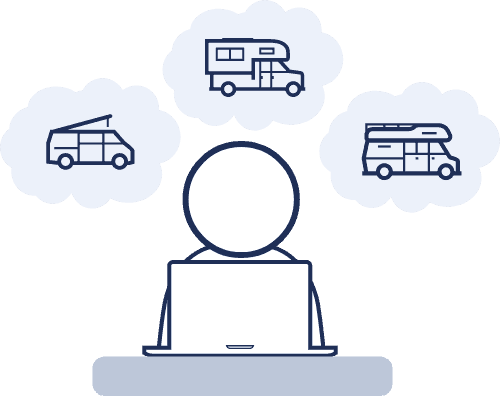 1
You tell us details about yourself and what you're looking to insure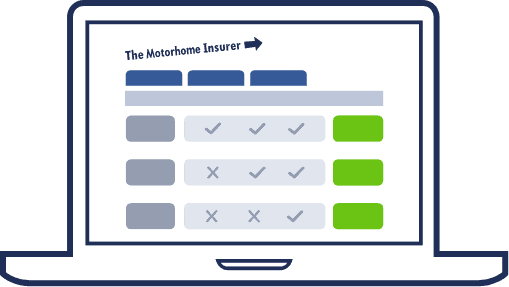 2
We provide instant quotes from a panel of top UK insurers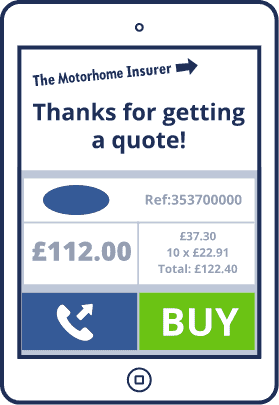 3
You choose the policy you want, buy it, and job done!
Why compare quotes with us?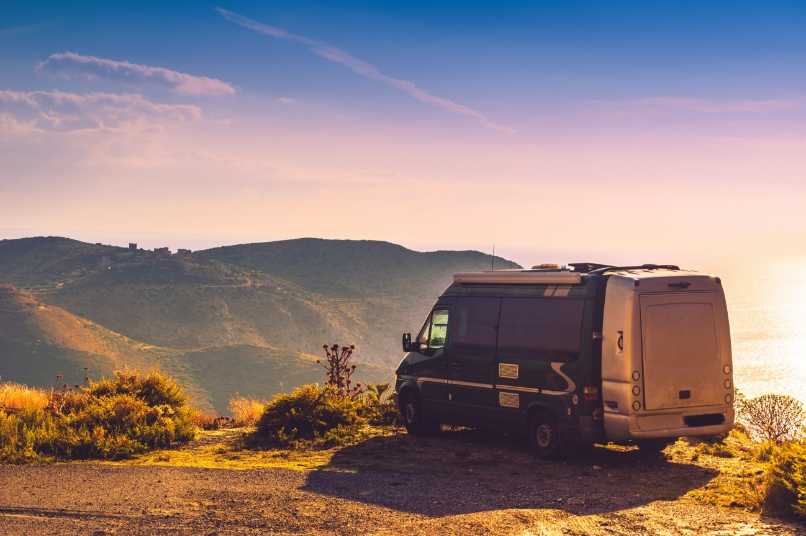 It's tempting to stick with the same insurer every year, but without having a look around the market you have no way of knowing whether your renewal price is competitive or not. That means you could be paying more than you need to for your insurance.
No one wants to spend hours phoning different companies, going through the same information again and again, only to find out that the first insurer you phoned had the cheapest price – which is where we come in. When you compare quotes with The Motorhome Insurer you only have to provide your details once and we do the rest of the hard work for you.
Looking for your insurance with The Motorhome Insurer can save you time and money.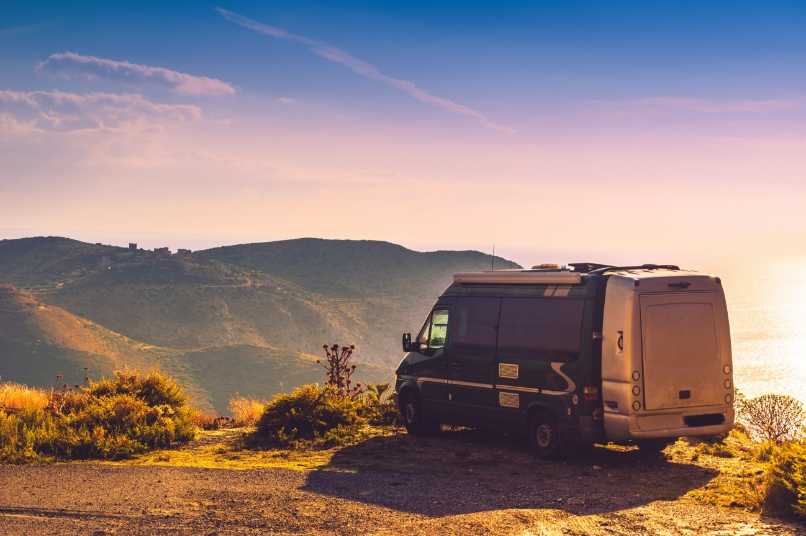 Compare motorhome insurance
If you're looking for the best motorhome insurance quote, then it makes sense to use The Motorhome Insurers' comparison services. We have over a decade of experience helping customers compare policies from a number of different brokers. Our website makes it easy to find all available offers.
If you're unfamiliar with comparison sites or how to compare motorhome insurance, it goes like this:
You fill in a single form asking questions about you and the cover you would like for your motorhome.
You are directed to our results page, where you can compare motorhome insurance from multiple providers.
If you choose to purchase one of the options you see, you can proceed to buy online or you can call a unique number to purchase over the phone directly with that provider.
Unlike many other comparison sites, we offer you the option to complete your purchase with the insurance provider over the phone, so you can discuss any further questions you may have about the cover you are buying. We also offer a Cheapest Price Guarantee, where we promise to beat any like for like online motorhome insurance quote!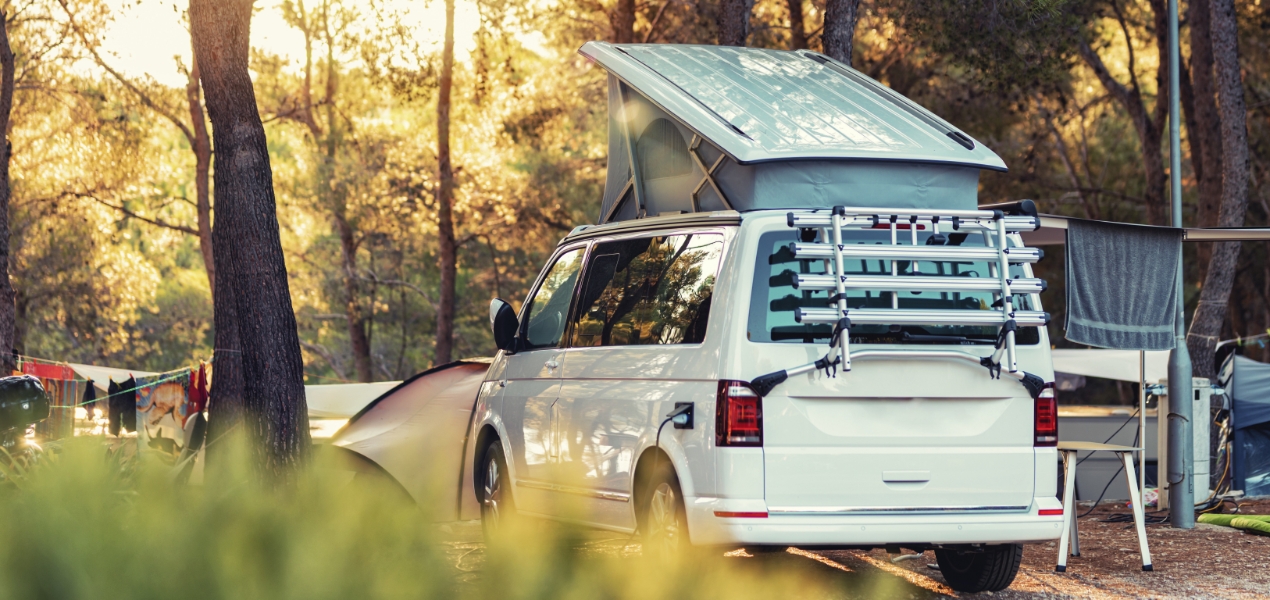 What is classed as a motorhome?
Motorhomes are vehicles used for transport and living accommodation. They can be large (such as A-class) or smaller such as those that are purchased and built to your own specifications.
Motorhomes Vs Campervans
Although both motorhomes and campervans can be large or small, there is a difference between the two. Motorhomes are clearly defined by having a separate space for driving as they do for living and sleeping. They're designed with long-haul travel in mind, such as travelling around the country and even Europe.
Campervans, on the other hand, tend to be a lot smaller and feature basic facilities for living/sleeping.
Compare motorhome insurance quotes
We aim to provide you with low-cost policies no matter the make or model of your motorhome, your experience or any other circumstance. We promise to deliver quotes that are tailored to you and suit your needs. So whether you're looking for breakdown cover, fire and theft cover, mechanical or electrical cover, you can trust us to find you the best motorhome insurance quote.