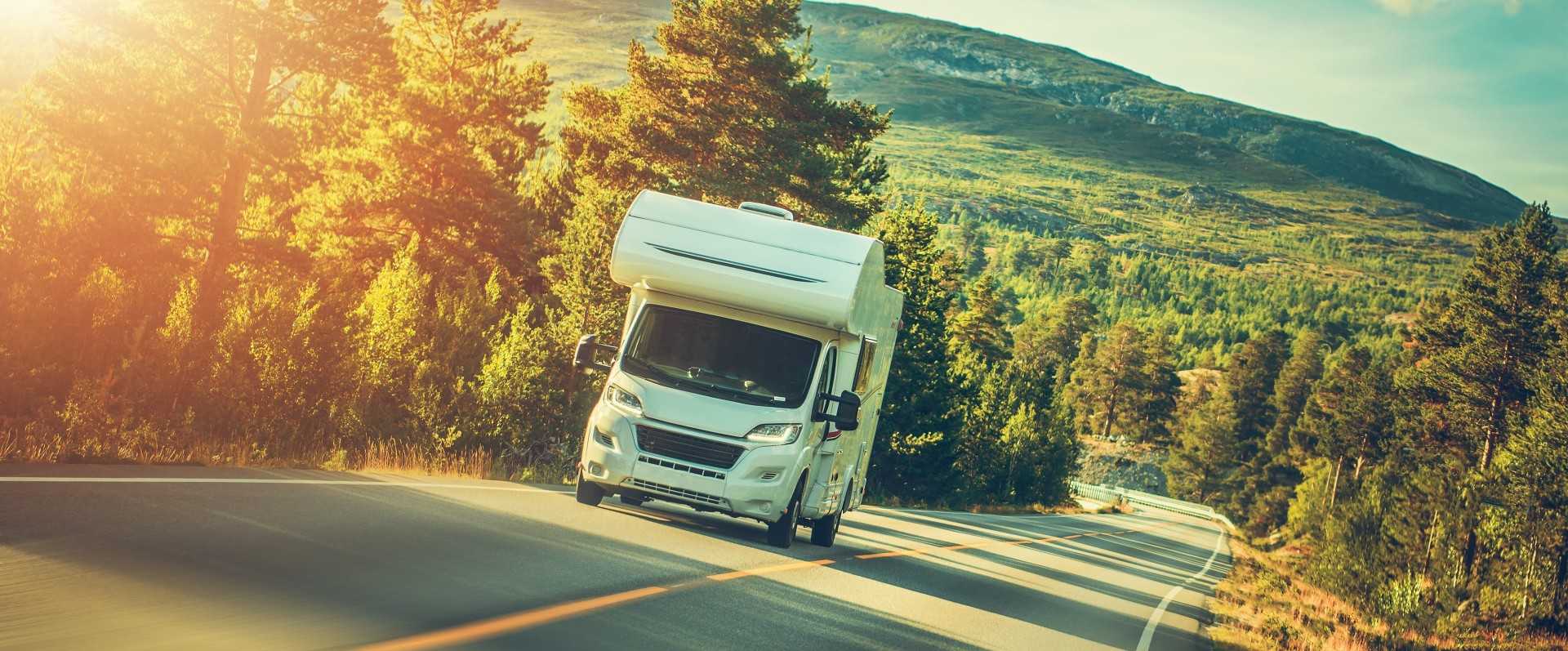 Where can I park my motorhome
Motorhomes are marketed as being freedom on the road, you can go wherever you like and just park up and sleep before continuing on with your journey the following day. This leads many motorhome users to assume that they can just park absolutely anywhere, this is false.
Camping laws
Before we explain the rules of motorhome parking, we must explain what 'wild camping' is, it's fairly simple and straight forwards, wild camping is camping in a tent, caravan or motorhome in the wilderness outside of a campsite or caravan park. In England and Wales this practice is generally outlawed as nearly all the land across these two countries are owned by someone, therefore, making camping on these sites trespassing.
Scotland however has not made this illegal, but this only applies to tents, wild camping in caravans and motorhomes in Scotland is still illegal.
There are exceptions to this law within the UK if you can find somewhere to wild camp that isn't owned by someone, normally you will have to look in remote areas of the country such as the Lake District and Dartmoor.
Where you can't park
Going back to the question of where you can and cannot park, parking your motorhome anywhere that isn't a campsite or area strictly designated for motorhome parking would constitute as wild camping.
So, we've established that it's illegal (mostly) to wild camp in England and Wales, in Scotland however there are three separate laws in place that are different to England and Wales, they are as follows:
Road Traffic Act of 1988
Under the Road Traffic Act of 1988, it is illegal to drive a vehicle without authority on land that isn't part of a road or footpath.
Most land is privately owned and cannot just be parked on without prior permission, you can park a vehicle on roads and laybys provided you follow the Land Reform Act but parking on privately owned land is illegal.
This links to the same laws in England and Wales that state you cannot wild camp on privately owned land or beaches, the only difference in Scotland is that you can wild camp provided you are not sleeping in a motorised vehicle.
Land Reform Act of 2003
The Land Reform Act is about the importance of where your vehicle is parked, you must not block entrances and act as an obstruction that makes the lives of others more difficult. You must also take into consideration the safety of others and if there is potential damage that could be incurred by you parking there.
This means you can pretty much park anywhere provided that you are not on private land, drastically opening up the places that wild campers can camp out for the night.
Scottish Outdoor Access Code
This law states that wild camping is only for non-motorised campers, therefore if you are sleeping in a motorhome, caravan, car, caravan or any other motorised device, this does not apply to you. If you are sleeping in a tent however then this applies to you, it means you can wild camp in a tent.
Where you can park
Despite it being illegal to wild camp due to it being trespassing because you are parking on land owned by someone, there are some workarounds. The obvious and most straightforward workaround would be simply to get the permission of the landowner to park for the night on their land, if you can obtain this permission then you would legally be allowed to 'wild camp'.
There are many applications and companies which offer you the ability to utilise the car parks of farms, breweries, pubs and more to get a good night's sleep in a quiet area, not only that but they do not require you to have to pay for this or buy anything in the establishments.
A few of these are Camper contact and Park4Night, both of these list places across the UK that allow you to park at without worry of breaking the law or parking on someone's land without permission, these apps are kept regularly updated and even give you the option of listing your motorhome/caravans' dimensions which allows you to narrow down your options to more suitable listings.
As previously mentioned, there are parts of the Lake District and Dartmoor that are free to camp at as they are not privately owned parts of land, you can park at these places without worry of restrictions, however you must be aware that many other people will probably have the same idea as you here so if you aren't wanting to run into too many people, they may not be an option.
Tips:
-Don't damage the area, this includes campfires
-Do not take anything from the area or leave anything behind
-Avoid parking on paths and obstructing people
-Gain permission of landowners before parking on their land
-Try to use an application that will allow you to park legally
-Happy Caravanning!