3 Best Caravan Wi-Fi Boosters for Full Internet Coverage
WL-PATRIOT-AF-KIT- Full Kit
This device has multiple uses including a general purpose outdoor access point, not only that but it boasts a number of additional modes meaning you can get more out of it, its selling point towards caravan users is that it can receive weak Wi-Fi signals such as the ones found on caravan parks.
The device works by utilising an outdoor Antenna that connects to an internal router, in turn creating a mini hotspot within your caravan that can be used as a router.
It is able to convert Wi-Fi signals into an ethernet connection that connects directly into a laptop computer allowing you to harness the power in a more controlled manner and improve your internet speed. In the modern era it is more likely that you would want something that your phone or tablet can connect to wirelessly, this also has this capability due to its router.
The booster will act as a Wi-Fi access point and provide you with a strong internet connection allowing you to surf the internet or waste a few hours on Tik-Tok.
Maxview Roam WiFi System
The Maxview Roam System is a great piece of kit that provides you with an internet connection wherever you may be using its two different modes.
It firstly has the ability to utilise 3G and 4G mobile data to create a mobile hotspot which can be used for internet connection, plus with its strong antenna it will outperform a mobile phone at searching for signal.
Secondly it will act as a Wi-Fi booster when a Wi-Fi connection is available that will provide you with a solid internet connection.
Not forgetting the fact that it has 5G capabilities and can access this network if it is available to give you supersonic internet speeds.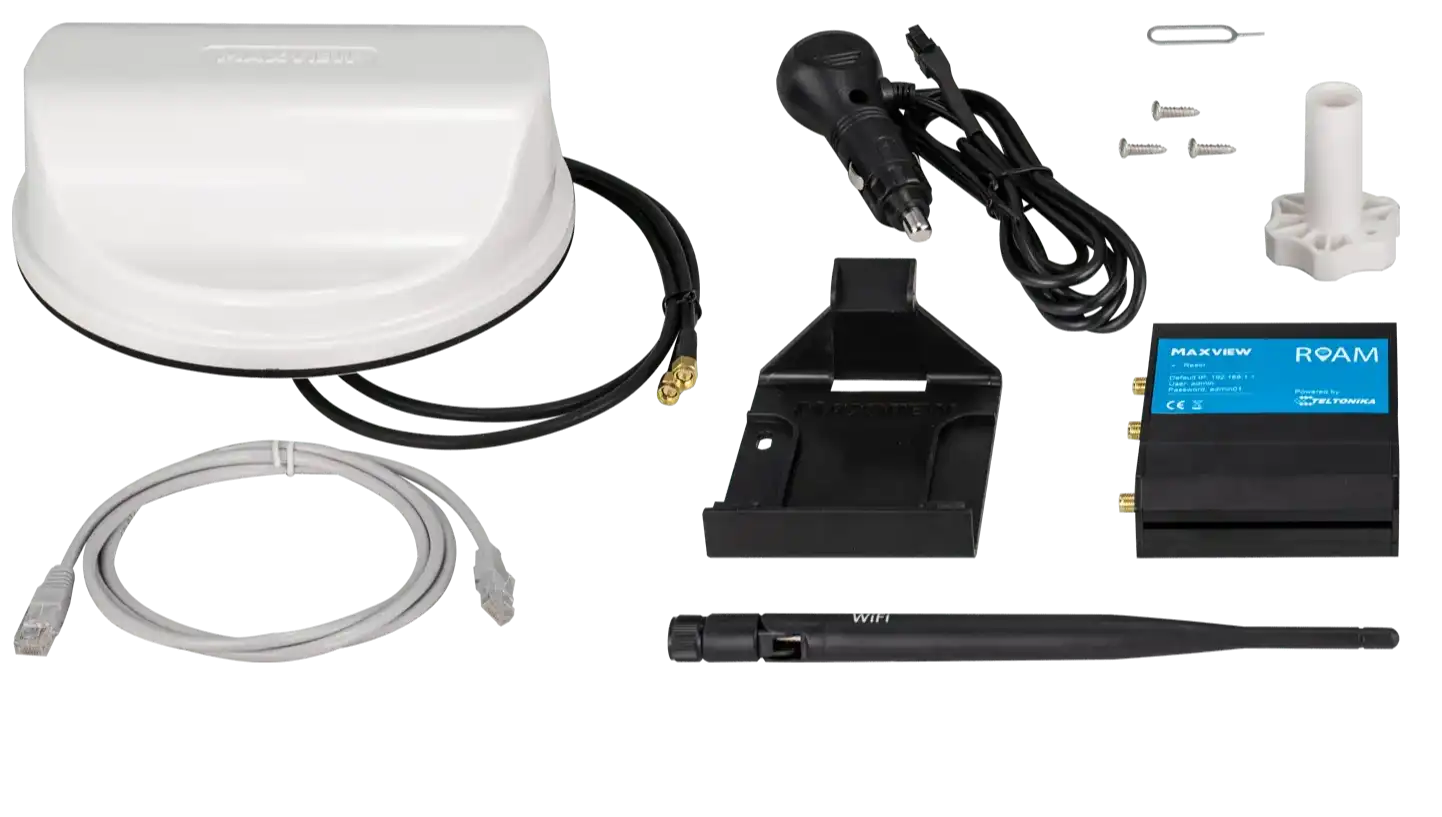 Click here to shop for the Maxview Roam WiFi System
KUMA My-WiFi Hotspot Booster Kit
This kit provides you with everything you'll need to set yourself up with a Wi-Fi signal in your caravan or motorhome. This plug and play Hotspot Booster Kit will connect to the closest Wi-Fi source on the campsite and act as a router to allow you to use the internet with ease. Not only that but a massive 32 devices can be connected at any one time.
It contains powerful amplifiers that can improve internet speed by up to 5 x up to 600Mbps allowing for things such as gaming, streaming and watching online video content such as YouTube.
The antenna kit that is included can keep you connected to the internet up to 1km away which is ideal for use in a caravan.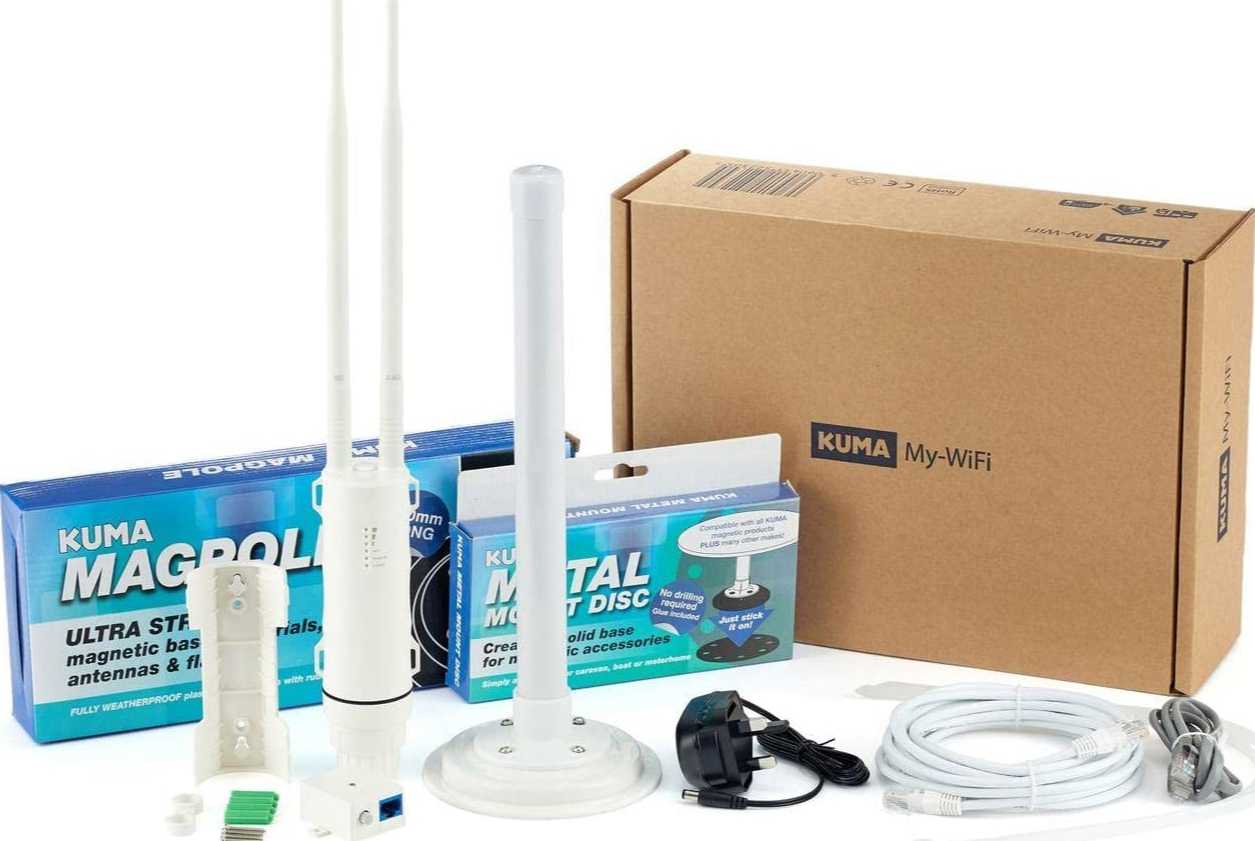 Click here to shop for theKUMA My-WiFi Hotspot Booster Kit
Conclusion
Obtaining a Wi-Fi internet connection without using 4G LTE and paying monthly for a SIM plan to keep this ticking over can be incredibly difficult with limited options on the market however we are confident that these three products will be able to solve your needs and keep you and the family ticking over on holiday.
Happy caravanning!